chat
Daniela Baur
Wellness and Health Coach, Life Coach, Leadership Coach, Executive Coach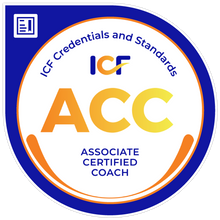 Book a Session
Coaching Approaches & Methods
---
I work with busy professionals to achieve work-life balance, happiness, clarity, and peace in their professional and personal life, with focus on the person not the problem. I am your thinking partner in writing your life story; your sounding board; the mirror in which you see the reflection of who you are and who you want to be.
About
---
I was born and raised in Eastern Europe living a childhood with no worry in the world. I had wonderful parents, hard working people, not very well off, but caring and loving. They taught me to be honest, respectful, to do well in school, to always grow as a person, and to never give up.
These lessons came handy when the socialist block fell apart, uncertainty settled in, and everybody was struggling to find their place under the sun. I marched through a divorce, a world economic crisis in the 90's, and later immigrating to Canada. I started my life from ground zero a few times. I built a career, while adapting to a new culture and raising a family.
And no, I am not a superhero. I am me. I have my childhood lessons. I have my faith. I have good friends. I have a family. I have coaches, who I talk with when I need to see a different perspective.
But most of all - I have a sea of life experiences and hunger to learn more and more and help people in their struggles.
Because I love to give, just like my parents did.
testimonials
---
Boriana Tz.

Testimonial: I had the privilege of being Dani's first client. The timing of our sessions was perfect. I was going through a difficult time, but did not want to burden my family or friends by asking for advice. Therefore I reached out to Dani for professional assistance. Several stressful events happened in my personal and professional life at once, while I was focusing on other priorities. It was challenging for me to think clearly and find a way to process everything. Dani, with her professional, calming and patient approach, helped me analyze all details and make the right decisions. Her pleasant manner and great listening skills made it easy for me to open up and share personal information. I am really grateful for Dani's support and guidance. I highly recommend her services as a life coach. Boriana Tz.